WHY JOIN US?
We've been the market leader for more than 30 years
Now is the time to join Transat Distribution Canada.  Manage your own business with the support of Canada's most trusted travel agency network.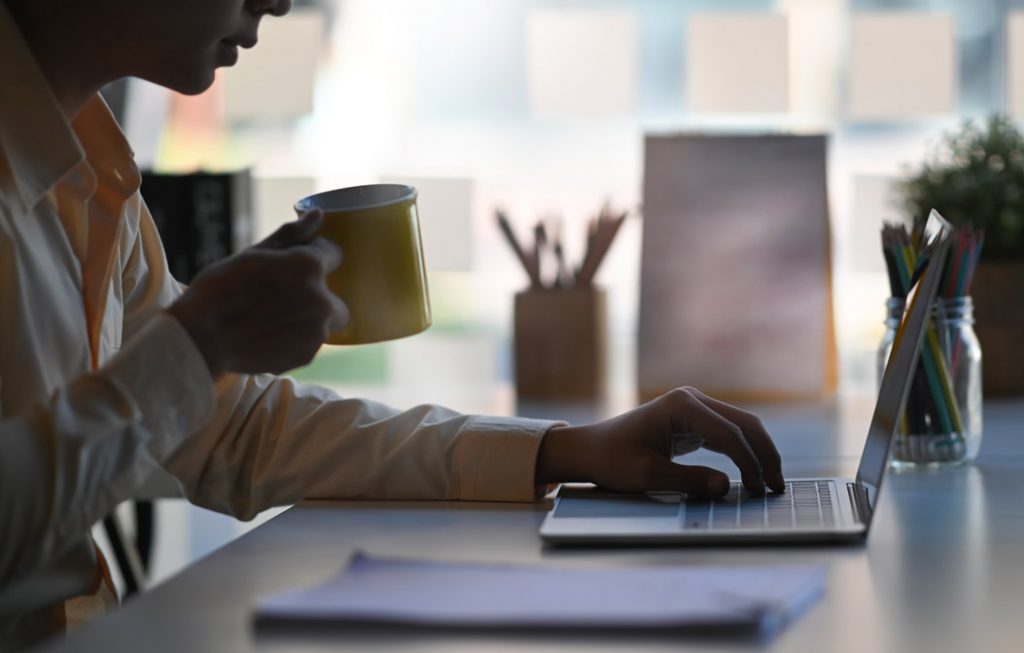 By joining us, you'll benefit from the strength of Transat, a market leader in the Canadian travel industry for more than 30 years, with over 70 preferred partners, lucrative commissions, exclusive incentives, outstanding support, training, and more.
When choosing your brand, you can decide to become a Transat Travel independent contractor and benefit from the halo effect of the Transat brand.
Or you can choose to build on the strength of your own established personal brand that your customers already know and trust.
It's up to you. Either way, you'll get all the support your need from our team of professionals.
A strong brand is important and can add instant credibility. Consumers are far more likely to choose a brand they know over something unfamiliar. We recognize that, in some cases, a Travel Professional is already known by their clients, and they may wish to remain autonomous using their own brand.
Either way, you can choose what's best for you, and we'll be there for support.
National marketing
By choosing to become a Transat Travel agent@home, you benefit from the halo effect of Transat's multi-million-dollar advertising and marketing campaigns to drive sales with high-value offers. Transat Travel is the call-to-action on most radio and newspaper ads when Transat is advertising throughout Canada.
TDC also creates national marketing campaigns throughout the year, which include various media placement strategies like: CRM email campaigns, web banners and landing pages, digital marketing executions, outdoor advertising, radio ads, newspaper ads, and social media posts.
Local Marketing Support
With Transat Travel agent@home, you get access to Xpress, our marketing tool developed exclusively for TDC and its network of Travel Professionals, that will give you the content and flexibility you need to create your own local marketing initiatives that you can communicate directly to your customers.
With Xpress, you get:
Direct access to a selection of offers from our preferred partners, many of which will have exclusive offers just for TDC clients;
The ability to create your own flyers using pre-designed templates;
A library of licensed photography that can be freely used to create your custom flyers or you can choose to use an approved image from a preferred partner;
A Travel Blog with numerous licensed travel articles and new ones arriving each month;
Your own Content Management System (CMS) associated with your subscription, so you can manage your contact list and check if your email marketing is working.
Social media
We provide ready-to-use content to support the business Facebook pages of each agent@home through our dedicated free TDC BranchUp channel. This will give you access to rich content generated automatically to keep your community engaged. You'll also have the flexibility to easily add or remove any content you like, based on community engagement.
Transat Travel gift cards
Gift cards are a $13 billion-dollar business and growing, which means huge potential for you! As a member of our branded Transat Travel agent@home program, you can issue electronic cards and redeem any TDC branded electronic or plastic gift cards. Alternatively, agents@home can direct their customers to their TDC website to order their electronic gift cards online. They're a great way to create brand awareness, boost sales and acquire new customers. (Exclusive to Transat Travel agent@home members.)
Websites
TDC manages hundreds of proprietary websites on behalf of our network. Each year, millions of sessions occur with an average of more than two million consumers interacting with us. We offer a turnkey solution managed by our team of professionals. Our websites feature the latest technology, are responsive and are personalized to each agent@home contractor. Every website has a custom designed profiling tool to highlight you, your experience, your contact information and more.
If you're using your own brand, having a TDC website with your brand logo is an option, or you can choose to manage your own website and CRM communications.
Customer relationship management
A robust CRM program is essential to any business for customer retention. Upon joining, you'll receive a unique CRM email that you can send to your client list with your new contact information. Once enrolled in our program, your clients will benefit from our CRM retail emails featuring products and special offers.
Rest assured that we're compliant with Canada's Anti-Spam Legislation (CASL) and Bill C-28, and that we meet all regulatory rules regarding email marketing
TDC Campus: learning on demand! We're the creators of TDC Campus, the most affordable and comprehensive training program on the market. Available online and on demand, it's designed for beginners and experienced Travel Professionals alike.
TDC Campus is available exclusively to those who join our agent@home program and become part of our network. We're confident that TDC Campus is the most comprehensive training program available in the industry.
-More than 50 hours of content in English and French
-Continually updated and, therefore, never obsolete
-All content is always available online, accessible and responsive to your devices, be it a computer, tablet or mobile phone
-Four modules with content for all levels of travel industry experience
-Training based on dynamic, hands-on and varied learning approaches like videos, readings, interactive guides, simulations, etc., to adapt to the needs of all learners and provide you with an interactive experience
-And more!
LuxeXpert Program
Our luxury travel program will allow you to specialize in the fastest-growing sector of the travel industry in the coming years. Like all programs developed by TDC, the luxury program will give you everything you need to promote yourself.
– Five hours of training dedicated to our exclusive TDC Luxury Travel Program Master Class are offered in TDC Campus.
Virtuoso Membership
We are very proud that selected certified LuxeXpert Travel Professionals within the Transat Travel agent@home program are now members of Virtuoso.
Virtuoso is the world's largest luxury travel affiliation, with over 1,800 preferred luxury travel partners and more than 20,000 travel professionals around the world. It is comprised of members who are travel professionals specializing in the sale of luxury travel, and suppliers from around the world dedicated to the creation of luxury travel products.
By becoming a member of Virtuoso, selected certified LuxeXpert travel professionals have access to an incredible range of professional training and advanced marketing tools, as well as numerous advantages and privileges to pass on to their clients.
Academies
Each year, TDC hosts a week-long training academy at destination on specific subjects such as cruises, groups, customer experience, etc. A great way to grow your business!
TDC annual regional conferences
TDC is known industry-wide for hosting the biggest and best meetings and conferences – period!
These forums focus on industry trends, preferred partners, how to grow your revenue, and how to gain customers for life. They're a great way for you to connect and network with other TDC colleagues and leadership team members, and hear from renowned speakers that deliver relevant and current information on issues affecting our industry.
Networking, education and communications
At TDC, we strongly believe in the importance of networking and education. That's why we offer you many ways to stay in touch with your peers and our 70+ preferred partners.
-Monthly town hall meetings with TDC's senior management team and agent@home members
-Access to supplier webinars and training to stay up to date
-Our two dedicated closed Facebook groups: one for all the members of our Transat Travel agent@home program and another for our certified LuxeXperts within the TDC network.
-Our dedicated weekly newsletter, keeps you informed on developments within the TDC network, as well as on updates and promotions from our preferred partners, upcoming webinars and FAM trips, etc.
Sales, commissions and incentive programs
Commissions
We're the largest travel agency network in Canada, with buying power to ensure that you receive the best commission rates available. Don't take our word for it. Let our agent@home Travel Professionals tell you.
Incentive programs
We offer exclusive incentive programs to help you grow your business and put more money in your pocket.
Bravo Club Excellence recognition trip
Top performing Travel Professionals could join their peers and members of the TDC leadership team on a fabulous recognition trip. A great opportunity to network with other Travel Professionals while experiencing fantastic destinations! Past travel award winners enjoyed a 5-star Mediterranean cruise, a deluxe tour of China, and a European river cruise.
Preferred Partner Relationships
Preferred partners: We have a dedicated industry relations team negotiating specific preferred contracts with more than 70 preferred partners. These preferred partners provide you with higher commissions and service-level agreements such as dedicated phones lines for better and quicker service.
Transat Travel Insurance: TDC has developed an exclusive line of Transat Travel Insurance products, underwritten by Manulife, to meet customer needs. Our most popular is the Transat Travel Concierge Club option, which offers cancellation for any reason up to 24 hours before departure.
Airline services with TDC Nets: TDC Nets is our exclusive airline consolidator providing us with the services of a team of air travel experts. As a member of our agent@home program, you have two options when it comes to managing your airline bookings:
1. TDC Nets will assist you with end-to-end airline planning and ticketing
2. Or you can choose to manage the file and queue it to TDC Nets for ticketing
No matter which option you choose, the margin is higher than with any other consolidator.
Package bookings with TDC Sirev: TDC Sirev provides access to the TDC preferred package operators all on one platform.
Differed payment option with Uplift
Transat Travel agent@home can offer their clients the flexibility of a differed payment option through Uplift. Uplift is a monthly installment payment program. Clients can apply for a loan monthly installment plan through Uplift to pay for their entire trip, or just for portions of their trip, such as deposits or final balance. This differed payment option is offered to our Transat Travel agent@home travel professionals at no cost.
**NOTE to Quebec residents: Due to Office de la protection du consommateur (OPC) regulations, tripartite agreement with associate agents is forbidden.**
TDC is proud to offer members of its agent@home program the possibility to grow their business with associates. A turnkey solution that lets you concentrate on selling travel.
Do you have at least 1 year of experience in the travel industry? Join us today by becoming an associate to one of our established Travel Professionals and benefit from their knowledge and expertise.
As an associate, you're welcome to participate in TDC's full onboarding program. Afterward, the primary agent will be responsible for offering you all the support you need with travel sales, administration, client file management, etc.
Want to grow your team? We'll gladly help if you want to work with associates. As a primary agent, you determine the revenue split to share with your associate. TDC Finance splits the commission as directed by the primary agent.
When you join Transat Travel agent@home, you're joining Canada's largest leisure travel group, made up of a team of professionals dedicated to your success!
With TDC, you're never on your own.
-The agent@home Administrative Supervisor will be your first point of contact when you join and will assist you with your transition into the agent@home program
-TDC has a dedicated Network Support Team for any questions or assistance
-TDC Finance is available to help you with invoicing
-A dedicated extranet section with information specific to the agent@home program
-Monthly town hall meetings with peers, hosted by our senior management team
-Ongoing partner and educational forums And more essential internal contacts for assistance
-Our two dedicated closed Facebook groups: one for all the members of our Transat Travel agent@home program and another for our certified LuxeXperts within the TDC network.
-Our dedicated weekly newsletter, keeping you informed on developments within the TDC network, as well as on updates and promotions from our preferred partners, upcoming webinars and FAM trips, etc.
Being part of the largest Canadian-owned leisure travel brands in Canada, a market leader for more than 30 years, has its advantages.
Errors and Omissions insurance
Anyone who provides a service requires Errors and Omissions insurance, which is a form of professional liability insurance. TDC holds an Errors and Omissions insurance of $5 million on behalf of the company and our agent@home members are covered within the fees.
Extended health benefits
Our optional extended health benefits give you access to medical services that are not covered by your provincial healthcare plan. Benefits include ambulance, massage therapy, vision care, prescription drugs and dental care. Coverage amounts and plans vary by province of address.
Referral program
Once you experience agent@home, we know you'll become an ambassador of our program. We continue to grow and always welcome your support to make our network even stronger. If you know anyone who is interested in joining our agent@home program, we'll thank you with a referral bonus!
Encourage other travel agents, family or friends looking for a change to reach out to us and learn more about our incredible industry and agent@home program. Simply refer them to our regional business development manager for assistance and more information. Once a new prospect joins and successfully meets the requirements, you'll earn a $300 Visa gift card.
Let us help you
We're here to help you take your next step towards success. We'll gladly help you choose between our Transat Travel agent@home program or using your own personal brand. Join us now.
Consult our FAQ section for any questions you may have.
Benefits