Would you like to enjoy travel benefits?
We offer the best home-based travel agent program on the market, which includes;
the independence and flexibility of being your own boss, the benefits of being part of Transat Distribution Canada (TDC)
– the largest Canadian owned leisure travel brand in Canada, as well as lucrative commissions and exclusive incentives.
Join Transat Travel agent@home as an independent contractor today and work from home as a travel agent!
Work from home as a
Travel agent discover Transat Travel agent@home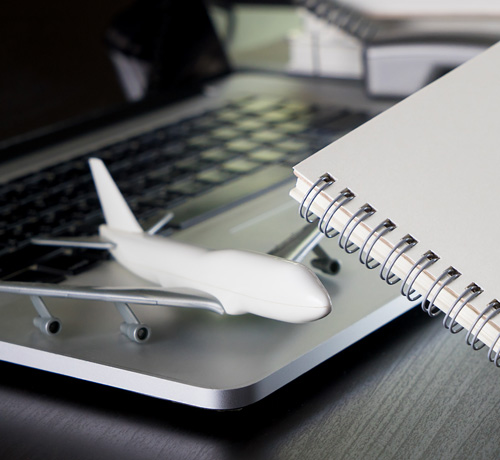 Training
We are the creators of TDC Campus, the most affordable and comprehensive training program on the market, available on demand and designed for both beginners and experienced Travel Professionals.
Support
Even as a travel agent at home, you're never alone! Whether you want to connect with our extended network of Travel Professionals or need assistance with marketing, invoicing or day-to-day operations, our team of professionals is there to help you.
Websites and digital support
Professionally managed websites with multiple booking engines, ongoing email campaigns for your customers, an exclusive social media channel, a dedicated airline consolidator, and so much more. Count on us to help you grow your business.
A word from our preferred partners
What they have to say about us
Discover why all the biggest names in the Canadian tourism industry enjoy working with our remote travel agent network.
On behalf of the entire AmaWaterways Family, we have had the pleasure of working with TDC and their agent@home network. Their professionalism and willingness to help others are only part of the reason we enjoy being partnered with them for many years now and look forward to many more in the future.
TTC and our family of brands including Trafalgar, Insight, Contiki and Uniworld have had the pleasure of working with Transat Distribution Canada and their agent@home network for many years now, and they are some of our most valued relationships in the industry.
We sincerely value every travel advisor across Canada and thank each of them for their ongoing support and dedication with our entire team. We look forward to continuing this strong business relationship for many years to come.
Home